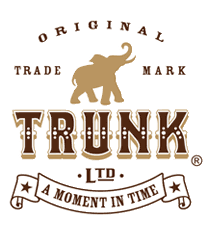 ROCKWORLDEAST is excited to announce the inclusion of a new line of TRUNK LTD T-Shrits into our Band T-Shirt store! We will now be stocking luxury TRUNK LTD T-Shirts and selling them at an incredibly reasonable price! The 4 Designs that are pictured in this blog are now selling for only
$40.47 US
!
These are official TRUNK LTD iconic rock & roll fashion t-shirts and are all manufactured with the TRUNK LTD trademark of a contrasting double stitched seam on the body and under the arm including the TRUNK LTD label sewn into the bottom seam.
Each one is a limited edition piece of luxury apparel and the differences in quality, cut and craftsmanship are clear and well worth the price!
For information about the garment and purchasing click the picture of the shirt you are interested in.