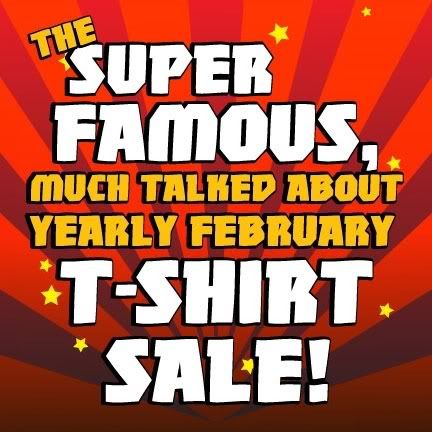 It's that time again! We've launched our yearly sale with t-shirts starting at only $8 dollars!!!
Check back daily to keep updated on the newest additions to our
'Super Famous, Much Talked About Yearly February T-Shirt Sale'
.
Enjoy the slide show of a few of our sale t-shirts and click the banner at the top to visit ROCKWORLDEAST's famous t-shirt sale! T-Shirt season is just around the corner, so get in on the $8 dollar t-shirts while we've still got your size!