With Metallica's World Magnetic Tour now on well into it's international legs, we thought we would give away a few t-shirts from the 2008 and 2009 Canadian and American legs of the World Magnetic Tour!
Each one of these t-shirts is a limited edition, will not be re-printed and will not be available for much longer! So to all fans and collectors, get your name in the draw this month and you could win a few rare t-shirts!
THE PRIZE:
--1st Prize: 2 Metallica World Magnetic Tour T-Shirts

-RWE Prize Pack of miscellaneous items

--2nd Prize: 1 Metallica World Magnetic Tour Shirt
-RWE Prize pack of miscellaneous items

*You choose the T-Shirts and the correct size! (see prize options below)



HOW TO ENTER:


Type your e-mail into the 'Subscribe To' box on the right hand side of this page, hit enter, check your e-mail to confirm.
(This will enter you in this contest and any future contest that we draw from our subscribers list!)
Prize Options for Metallica Tour T-Shirts (click to view for more product and sizing information):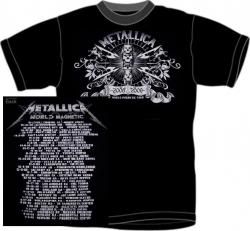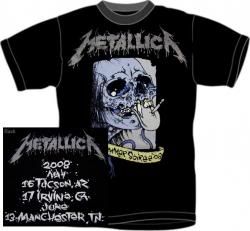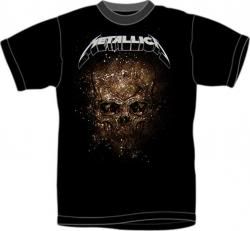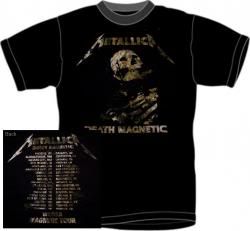 Make sure to check the official Metallica.com website for all upcoming 2010 international tour dates: 2010 World Magnetic Tour Dates

Visit the Metallica Store @ ROCKWORLDEAST to view all official Metallica Merchandise.




The Winner will be drawn at random on April 1st at 12pm(noon) Atlantic Time and notified via e-mail by April 1st by 11:59pm (midnight) Atlantic Time. Winner will be given 24 hours to reply with a mailing address to claim the prize. Upon no response, we will draw again at 12pm noon April 3rd and repeat the process until a winner has claimed their prize.